Gwanak Residence Halls Culture
Oct : Han-UL Festival, Mini Concert
Nov : Colloquium, Music Concert, Art Dorm
Dec : Mini Concert
Area to build cooperative interaction and social communication.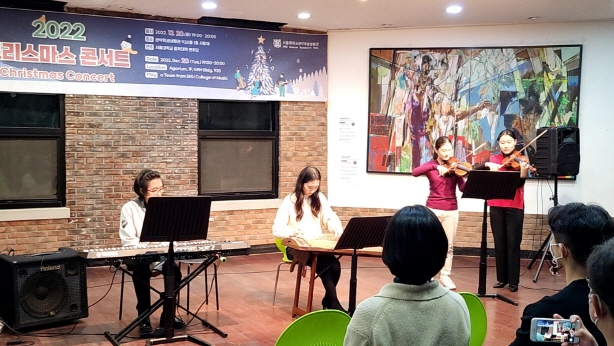 Click the link that corresponds to where you live.
1. Student Dormitory Buildings 915~926: http://pf.kakao.com/_DJaDxb
2. Family dormitoryㆍBK dormitory: http://pf.kakao.com/_ximaDxb
3. Building 900 ~ 906: https://dorm.snu.ac.kr/eng2/
In the case of buildings 900 to 906, the service you want to use is provided by moving to the old system (transferring to the new system).
Even if you are uncomfortable, please log in and use the old system. For services other than this service, please enter the address (dorm.snu.ac.kr) again.
We apologize for the inconvenience."
We are temporarily restricting applications until the spread of the corona 19 infectious disease subsides. We apologize for any inconvenience.
We are temporarily restricting applications until the spread of the corona 19 infectious disease subsides. We apologize for any inconvenience